We Love Our Members & Community! Many Have Asked: How Can We Continue to Support Both Gyms and the EQ Team? 
Maintain your Memberships 
Pay Any Outstanding Balances (If Possible) 
Buy Classes, Class Packages, Consults, Personal Training Packages, or Gift Certs Online – Classes and Training Sessions Never Expire! 
Member & Guest Portal: https://eqfitnessnb.ezfacility.com
*Create a Username & Password
Buy T-Shirts through our Fundraiser w/ Barrel Maker Printing – 100% Proceeds goes to our Staff – Pre-Order by April 1st!
Place Order Here: http://stores.barrelmakerprinting.com/equilibrium_fitness/shop/home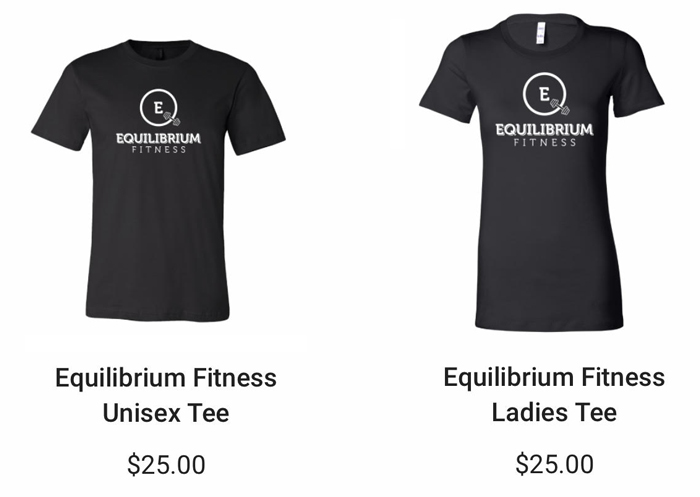 ---
Write Us a Review
Google: 
New Buffalo – https://g.page/Equilibrium-Fitness-New-Buffalo?share
Three Oaks – https://g.page/equilibrium-fitness-three-oaks?share 
Yelp: 
New Buffalo – https://yelp.to/qTKq/MUmZNzfwZ4
Three Oaks – https://yelp.to/qTKq/ndJXR8kwZ4
Facebook: 
https://m.facebook.com/eqfitnessnb
---
Like, Comment, or Share our Posts 
Facebook: https://m.facebook.com/eqfitnessnb
Instagram: https://www.instagram.com/equilibrium_fitness_swmich/
Twitter: https://twitter.com/EqFitnessSWMich
We appreciate everyone reaching out, your kind words, and continued support during this time. Although there are many unknowns we do know that we are very fortunate to be able to continue to serve you and our communities.
If you or your family are in need of any assistance we are happy to help! 
Wishing you all good health and happiness. 
All the best, 
Equilibrium Fitness Team